Investor Relations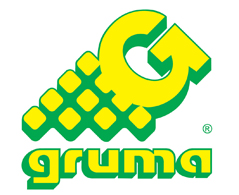 INVESTOR RELATIONS
Azteca Milling is a subsidiary of GRUMA, S.A.B. de C.V., one of the world's leading tortilla and corn flour producers. GRUMA was founded in 1949 and is engaged primarily in the production, marketing, distribution, and sale of tortillas, corn flour, and wheat flour. With leading brands in most of its markets, GRUMA has operations in the United States, Mexico, Venezuela, Central America, Europe, Asia, and Australia and exports to 105 countries worldwide. GRUMA is headquartered in Monterrey, Mexico, and has approximately 21,000 employees and 99 plants. In 2011, GRUMA had net sales of US$4.1 billion, of which 66% came from non-Mexican operations.
We are Gruma
It all started back in 1949 when Mr. Roberto Gonzalez Barrera and his father Mr. Roberto M. Gonzalez Gutierrez organized GRUMA under a philosophy based on effort, commitment and perseverance, core values that provide transcendence to this Company, leaving a footprint in our consumers, customers and collaborators, values that at present govern our operations at worldwide level and which have converted GRUMA into the food global company, proudly Mexican, leader in the production, marketing, distribution and sale of corn flour and "tortillas" at worldwide level, in addition to being an important producer of wheat flour and products derived therefrom, such as flatbreads, wraps, pita bread, naan, chapatti, pizza base, etc. in addition to tortilla chips and other basic food, such as rice, pasta and seasonings, as well as "palmito", among other.
Thanks to the innovation and use of new technologies, GRUMA has extended its portfolio of products, such as grits, a product derived from milling corn and widely used in the production of beer, cereals (brans) and snacks. 
Philosophy
Our Mission Contribute to the quality of life of our customers and consumers in all operations where we participate by offering products and services of excellent quality, fitted to their life styles, culture and needs, generating a dynamic and profitable growth, sustainable in the long term, to create the maximum value for our stockholders, being focused mainly in our key business; corn flour, tortillas, wheat flour and flatbreads.
Our Vision
Be the absolute leader in the production, marketing and distribution of corn flour and tortillas at worldwide level, as well as one of the main producers of flatbreads, with a consolidated position within the category of basic foods worldwide.
The core values that nurture our philosophy
Effort:
With effort and dedication we have consolidated ourselves as a present-day, reliable, innovative and socially-responsible global food company, proudly Mexican. 
Commitment:
We are committed to our consumers, customers, suppliers, stockholders and the community in general, who have made us what we are. Our commitment is with our country and the world.
Perseverance:
Through perseverance, at Gruma we have maintained at all times our business vision, successfully reaching all corners of the world, and throughout the years we have known how to overcome crisis and complicated scenarios transmuting them into times of opportunity and obtaining formidable learning and growth. 
Transcendence:
At Gruma we have transcended with success in Mexico and the world from 63 years back, being a proudly-Mexican company with 99 plants in the American continent, Europe, Asia and Oceania with visibility in 113 countries and more than 21,000 employees. 
The Essence of our Philosophy: Be a Socially-responsible company
GRUMA has a clear vision of sustainability in all its operations. For said purpose, we conceptualize this principle as the satisfaction of the needs of our customers, collaborators, stockholders and the community under strict ethics standards, the compliance of the regulations and a long-term vision that combines the economic and social development with the care of the environment, which is fundamental to our competitiveness.
Are you interested in investor relations or do you have questions for that department? Please click here to go to the investor relations section of GRUMA S.A.B. de C.V.